Jessica Agnew-Blais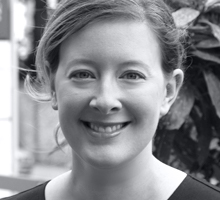 Jess grew up in Burlington, Vermont, USA and then went to Stanford University in California where she studied Human Biology. She completed her MSc in the Department of Society, Human Development and Health and her doctorate in Epidemiology at the Harvard School of Public Health. Her dissertation focused on childhood cognitive and behavioural risk factors for later psychotic disorders and adult ADHD. Jess' current work investigates ADHD across the life course, specifically the genetic and environmental factors that contribute to the course of the disorder, especially to persistence and possible emergence (late-onset) of ADHD after childhood. Her MRC postdoctoral fellowship focuses on how genetic risk influences ADHD across development, and how epigenetic changes may be associated with ADHD. If she didn't have this job she would be a TV and movie critic. Jess lives in West London with her husband, two daughters and their black lab, Higgy.
---
Antony Ambler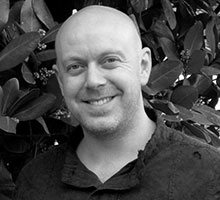 Antony is the Data Manager for the E-Risk Study. He joined the team in 2007 for the age 12 assessment phase. His primary role is that of caretaker of the vast data library the Study has generated over two decades. Since 2010, he has also been seconded twice to New Zealand to take on the role of Dunedin Study Data Manager at the University of Otago, for the age 38 and age 45 assessment phases (2010-2012 and 2017-2019), with Professor Terrie Moffitt (Dunedin Study Associate Director). Antony's background is in biostatistics. Away from work he enjoys cooking, learning about nutrition, podcasts, running, cycling and alt-country music.
---
Louise Arseneault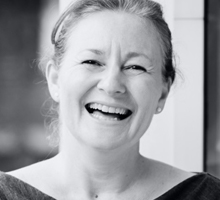 Professor Louise Arseneault was Principal Investigator of the Phase 18 of the E-Risk Study. Her research focuses on the study of harmful behaviours such as violence and substance dependence, their developmental origins, their inter-connections with mental health, and their consequences for victims. She has taken a developmental approach to investigate how the consequences of violence begin in childhood and persist to mild-life, by studying bullying victimisation and child maltreatment. Her research aims are to answer questions relevant to psychology and psychiatry by harnessing and combining 3 different research approaches: developmental research, epidemiological methods and genetically-sensitive designs. Her work incorporates social as well as biological measurements.
Louise completed her PhD in biomedical sciences at the University of Montreal and moved to the UK for a post-doctoral training at the MRC Social, Genetic and Developmental Psychiatry Centre. She has been working with well-known longitudinal cohorts such as the Montreal Longitudinal Cohorts, the Dunedin Multidisciplinary Health and Development Study and the Environmental Risk (E-Risk) Longitudinal Twin Study. She has also been exploring another important nationally-representative cohort, the National Child Development Survey (NCDS), with a Mid-Career Fellowship Award from the British Academy. She is the Economic and Social Research Council (ESRC) Mental Health Leadership Fellow. Louise enjoys travelling and has spent many wonderful times in Zambia.
---
Bridget Bryan
Bridget is a PhD student and research assistant whose work focuses on loneliness, mental health and work using qualitative and quantitative approaches. Before joining the team, she completed a Bachelor of Arts (Honours) at the University of Sydney and a Master of Science in Sociology at the University of Oxford. Previously, Bridget has worked in research focusing on workplace mental health and the Australian forensic mental health system at the University of New South Wales, the Mental Health Commission of NSW and the University of Oxford. Away from work, Bridget spends her time searching for London's best coffee.
---
Avshalom Caspi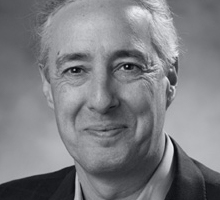 Professor Avshalom Caspi is the co-director and founder of the E-risk study. He grew up in Israel and received his professional education in the United States (BA at the University of California and his MA and PhD at Cornell University). His research spans the fields of psychology, epidemiology, and genetics. His current work is concerned with three broad questions: (1) how do childhood experiences shape the course of health inequalities across the life span? (2) How do genetic differences between people shape the way they respond to their environments? (3) What are the best ways to assess and measure personality differences between people? Furthermore, Avshalom has served on the Executive Council of the International Society for the Study of Behavioral Development, and is involved in international teaching and training initiatives in developmental psychopathology. Avshalom is always ready to travel to far-flung places, enjoys photography, and tends to his farm.
---
Andrea Danese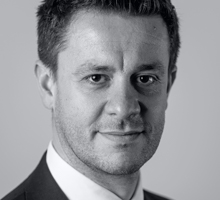 Dr. Andrea Danese is a co-investigator for the E-Risk Study. He is Head of the Stress & Development Lab and Senior Lecturer at the Social, Genetic & Developmental Psychiatry (SGDP) Centre and the Department of Child & Adolescent Psychiatry, at the Institute of Psychiatry, Psychology & Neuroscience, King's College London, UK. The research from his team focuses on childhood trauma, and he has published widely on its assessment, its health consequences, the biological mechanisms through which childhood trauma affects health, and the treatment of trauma-related psychopathology. Dr. Danese is also an active clinician. He is Consultant Child & Adolescent Psychiatrist at the National & Specialist CAMHS Trauma & Anxiety Clinic, at the Maudsley Hospital, London, UK. He has also advised the UK government on public health and clinical strategies in response to psychosocial emergencies.
---
Helen Fisher
Dr Helen L. Fisher is a Senior Lecturer and Co-Investigator of the E-Risk study. She completed a BSc Psychology at the University of Surrey, then a Masters in Research Methods in Psychology at UCL, followed by a 1+3 PhD in Social, Genetic & Developmental Psychiatry at King's College London. Helen has spent 17 years researching the aetiology and treatment of psychosis in young people. Her initial research involved evaluating Early Intervention Services for young people with psychosis and then focused on the interplay between childhood maltreatment and genes in the development and course of psychosis. She is currently extending this work to explore the social, psychological and epigenetic factors that increase and decrease the risk of psychotic experiences persisting during adolescence among children exposed to various forms of adversity using E-Risk and other cohorts. She is also jointly leading projects exploring epigenetic signatures of exposure to psychosocial stressors in adolescence; biopsychosocial markers of resilience following exposure to childhood maltreatment; the role of air pollution in the development of adolescent mental health problems; and improving detection of adolescents at high risk for depression across 4 continents. Additionally, she is passionate about collaborating with artists to find creative ways to engage the public in discussions about psychosis and reduce the stigma associated with these experiences and has recently been involved in 4 theatre productions and a sold-out immersive psychosis exhibition in London. Helen is also completely obsessed with penguins and sausage dogs!
---
Rachel Latham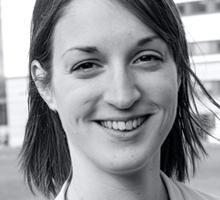 Rachel works with Helen Fisher and Andrea Danese on their NSPCC/ESRC-funded project exploring risk and resilience in maltreated children. Rachel completed her PhD in Psychology at the University of Sussex focusing on co-parenting in families with young twins. For this, she examined parents' perceptions of the quality of their co-parenting as a critical context in which to explore the effects of harsh parenting on the development of children's disruptive behaviour.
Previously, Rachel has worked in frontline roles for Brighton and Hove Children's Services supporting vulnerable families in the community and being responsible for the care planning of children in residential or foster care following experiences of abuse and neglect. She has also worked as a Research Intern at the Early Intervention Foundation with who she remains affiliated as an Associate Researcher, and as a Postdoctoral Research Assistant at Goldsmiths. When not at work Rachel enjoys taking her little rescue dog, a Parsons Terrier called Layla, for walks on the Sussex Downs (followed by a pub lunch afterwards of course!)
---
Stephanie Lewis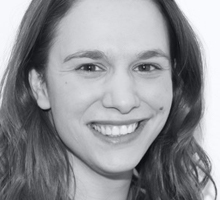 Dr Stephanie Lewis is a clinical lecturer, working as both a practising psychiatrist training in child and adolescent mental health and a researcher. Her research focuses on understanding the mental health difficulties experienced by young people who have been exposed to traumatic events, and she works with Dr Danese. As part of this work, she studies post-traumatic stress disorder (PTSD), to understand the prevalence, clinical features, and risk factors of this disorder in young people. She is also interested in differences in mental health presentations seen following different types of traumatic events. Steph is from Kent and studied Medicine as an undergraduate at Imperial College London. Impressively, Steph has climbed Africa's highest mountain, Mt Kilimanjaro, and her favourite place to travel is East Africa. If she wasn't working at King's she would have loved to be a dive master.
---
Tim Matthews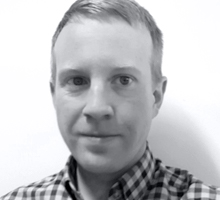 Tim is the data manager for the E-Risk team; his role involves looking after the large library of data the study has collected over the years, making sure it's accurate, well-organised and user-friendly. When someone starts a new project, it is his responsibility to issue them with the data they need and provide support in working with it. Tim is also a Post Doc at Kings, his PhD looked at loneliness and how it relates to health functioning in young people and his current research specifically studies whether loneliness is concentrated in certain types of neighbourhoods. Tim is from Guildford and studied his BSc in Psychology at Surrey University. Interestingly Tim used to live on a boat but decided to move to dry land after a few too many cold winters. He would like to travel to Africa and see more of Germany and Italy and if he wasn't working for Kings he would have liked to be a wildlife photographer.
---
Alan Meehan
Alan received a BA(Hons) in Applied Psychology at University College Cork in Ireland and went on to achieve a MSc in Applied Forensic Psychology at University of York. His PhD research, completed at the IoPPN, focused on risk factors and developmental pathways underlying callous-unemotional traits and low prosocial behaviour in youth within a longitudinal birth cohort. Currently, he is a postdoctoral research associate on a joint ESRC-NSPCC project, which aims to investigate predictors of maltreatment resilience using E-Risk study data. When not in the office, he is likely to be found in a cinema somewhere, or attempting to teach himself to play the piano (his newest hobby).
---
Jonathan Mill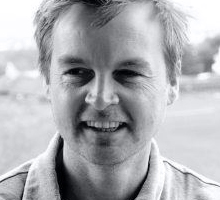 Jonathan is a Professor of Epigenetics at the University of Exeter Medical School where he heads the Complex Disease Epigenomics Group. He graduated with a degree in Human Sciences from Oxford University, where he took a particular interest in cannibalism, before undertaking his PhD in psychiatric genetics at the MRC Social, Genetic and Developmental Psychiatry Centre at the Institute of Psychiatry. After spending three years as a Canadian Institutes of Health Research (CIHR) postdoctoral fellow at the University of Toronto, he returned to the Institute of Psychiatry before moving to Exeter in 2012. Jonathan's research focuses on understanding both the causes and consequences of molecular variation in the human brain, and the role this plays in a number of neuropsychiatric and neurodegenerative disorders including schizophrenia, autism and Alzheimer's disease. He is currently funded to characterize dynamic genomic processes in human brain development and aging, exploring interactions between the epigenome, environment and DNA sequence variation with the aim of undertaking an integrated genetic-epigenetic approach to disease. Outside of the lab, Jonathan is a competitive vegetable grower and in 2017 produced a 15ft 6inch parsnip that is reputedly the longest grown ever in the United Kingdom. 
---
Temi Moffitt
Professor Temi Moffitt is the co-director and founder of the E-risk study. Her research focuses on how genetic and environmental risks work together to shape the course of abnormal human behaviours and psychiatric disorders. Her particular interest is in antisocial and criminal behaviour, but she also studies depression, psychosis, and addiction. Temi completed a B.A in Psychology at the University of North Carolina and went on to study her M.A in experimental animal behaviour and a PhD in clinical psychology as the University of Southern California. Her Post Doc was in behavioural neuroscience at the University of California and furthermore she is a licensed clinical Psychologist after completing her clinical hospital training at the UCLA Neuropsychiatric Institute. She is a fellow of the Academy of Medical Sciences, the American Society of Criminology, the British Academy, Academia Europaea, and the American Academy of Political and Social Science. She is a Trustee of the Nuffield Foundation and is a member of the American National Advisory Council on Aging.
---
Joanne Newbury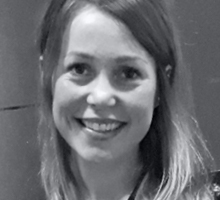 Jo studied her 1+3 PhD at King's looking at the potential role of social factors in neighbourhoods, such as high crime and low social cohesion, in the association between the urban environment and the emergence of psychotic phenomena during childhood and adolescence. Her current work is moving away from neighbourhood social factors to physical exposures; investigating the potential association between air pollutants, such as nitrogen oxide and particulate matter, and adolescent psychotic experiences. Jo previously studied Psychology and Anthropology at Durham University and grew up on the south coast of East Sussex. Her father works in India so she has travelled there several times with her favourite area being the Himalayan plateau. Not only does Jo work with twin data within the E-risk team but she comes from a family of twins; her mum has a twin brother and her sisters are twins.
---
Candice Odgers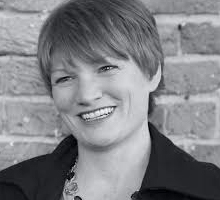 Candice Odgers is a Professor of Psychology at University of California, Irvine, and a Research Professor at Sanford School of Public Policy, Duke University. She completed her undergraduate and master's degree at Simon Fraser University and obtained her PhD at the University of Virginia. Her research focuses on how social inequalities and early adversity influence children's future health and well-being, with an emphasis on how new technologies, including mobile phones and web-based tools, can be used to understand and improve the lives of young people. Candice is a Jacobs Foundation Research Fellow and Fellow of the Canadian Institute for Advanced Research. When not studying the childhoods of the 2232 study members from the E-Risk Study, Candice spends her time trying to keep pace with her own children and can often be found running by the sea.
---
Katie Thompson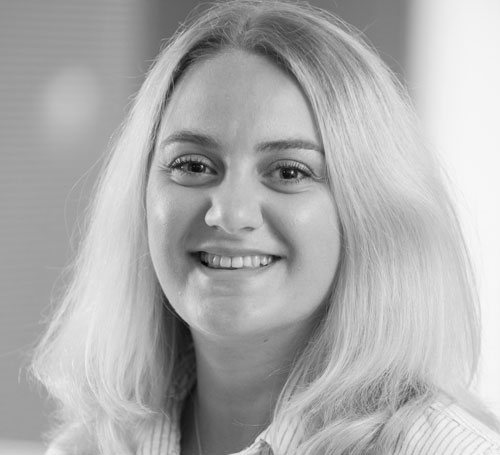 Katie is a ESRC LISS-DTP funded PhD student at the Social, Genetic and Developmental Psychiatry Centre, King's College London. She completed her BSc in Psychology at Loughborough University and went on to study her MSc in Genes, Environment and Development in Psychology and Psychiatry at King's College London. After her MSc, she joined the NIHR BioResource Centre Maudsley as a Research Assistant, working as the NHS site lead on the Genetic Links to Anxiety and Depression Study, Eating Disorder Genetics Initiative, and the COVID-19 Psychiatry and Neurological Genetics Study. Katie is also a co-investigator on the COVIDENCE UK Study at Queen Mary University of London. Currently, Katie's work utilises longitudinal approaches to explore the environmental and genetic influences on childhood social isolation. She aims to identify patterns of social isolation in early childhood, in order to better understand early life risk factors and later health and functioning. Outside of her PhD, Katie spends most of  her time either painting, or playing (and most likely losing) a good board game.
---
Antonella Trotta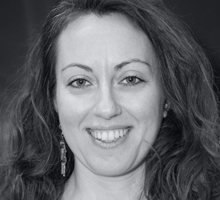 Antonella has completed her PhD in Psychosis Studies at King's College London on the impact of genes by childhood adversity interaction on the clinical and social outcomes of psychosis. As Postdoctoral Clinical Researcher she focused on cognitive biases underlying paranoid thoughts as well as on the effect of having psychotic symptoms in childhood on functioning in young adulthood. Antonella has recently been awarded a clinical research fellowship to develop a pilot study on inflammatory mechanisms linking childhood adversity to psychosis.
She previously studied Psychology at the University of Palermo and has qualified as a Clinical Psychologist in the same University before moving to London. Alongside her research interests, Antonella also works in the South London and Maudsley NHS Trust providing psychological interventions to patients presenting with complex mental health problems, including psychosis. Being Mediterranean and brought up in Sicily, Antonella considers the sea as a natural healer and finds it relaxing being hypnotised by its smell and the repetitive movements of its waves. She enjoys getting lost in bike rides.
---
Chloe Wong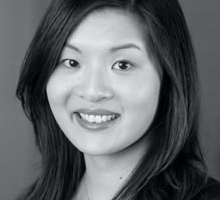 Dr Chloe Wong is a Lecturer of Epigenetics at the Social, Genetic and Developmental Psychiatry Centre, King's College London and received her PhD in Epigenetics from King's College London. Her main research interest lies primary in psychiatric epigenetics, with a particular focus on neurodevelopmental behaviours and disorders such as severe psychosocial stress exposure and autism. She has extensive experience in cutting-edge epigenetic profiling approaches and bioinformatics analyses. In addition to research, Chloe also plays an active role in undergraduate and postgraduate teaching and is a Fellow of the Higher Education Academy. In her spare time, Chloe enjoys travelling, especially to Spain and South East Asia. Chloe's other ambition is to become a professional ballet dancer or run an ice-cream van during hot summer days, or both.
---